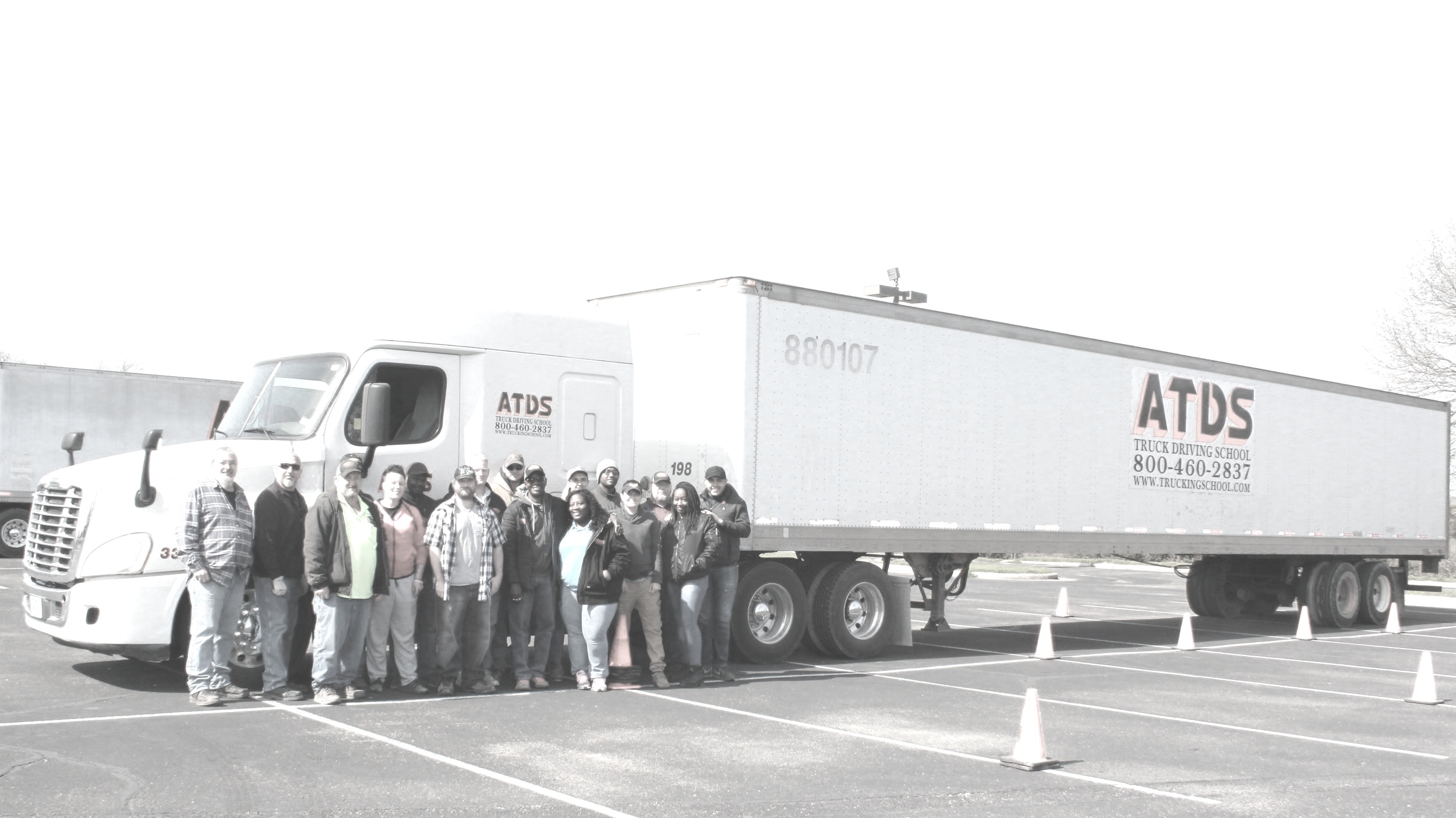 The tractor/trailer driver program at ATDS is a complete, comprehensive Class A CDL course stressing safety and professionalism. The course involves textbook lessons, classroom sessions, and behind-the-wheel driving on both our private training range and public highways. Our fleet of modern training equipment is second to none; conventionals and cabovers, pulling weighted trailers.
You'll be training on equipment like you see on the road every day. Even if you have never driven a stick shift before, the professional staff of ATDS instructors have the skills and proven methods to help you learn. ATDS even has automatic trucks for those who would prefer that option. We have been in business since April 1990. We have efficiently and safely trained thousands of truck drivers and we take pride in our trainers, facilities, equipment and instruction. Come see for yourself!
Our program is 4 weeks long, Monday through Friday 7:00-6:00 with an hour lunch break. We start a new class every other Monday.
We do have a weekend option available as well which is 9 weekends Saturday-Sunday 7:00-6:00
Upon completion of the program you will earn you CDL along with your diploma from ATDS, a defensive driving certificate and a certificate from the local community college.
Tuition
We have various financial options available to help you pay for school, including company paid training, government assistance and financing. We would love to speak with you more about this exciting opportunity and get you on the road to a new career with great benefits and pay. Please give us a call at your convenience. Our phone number is (254) 829-1694.
**Please speak with an admissions representative before filling out a financing application**